CARTER MILLER
Executive Vice President, Century Realty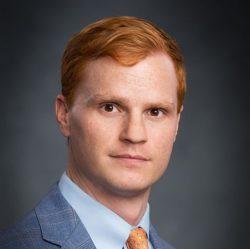 Carter Miller joined The Century Group in November of 2021 as Executive Vice President. He is a licensed real estate broker in Pennsylvania, West Virginia, and Kentucky, and is designated as a Certified Commercial Investment Member (CCIM) and Certified Property Manager (CPM).
Carter has expertise in landlord and tenant representation in office, retail, and industrial sectors and is looking forward to meeting new clients in the Greater Pittsburgh/Tri-State region. He has an extensive background in portfolio/property management and will oversee a wide variety of retail, office, and industrial properties for both third parties and Century affiliates.
Prior to joining Century, Carter spent six years at The Webb Companies, one of Kentucky's largest commercial real estate firms, completing hundreds of leasing and sales transactions and managing large retail, office, and industrial portfolios. While at Webb, he worked with a wide range of tenants including engineering firms, oil and gas field service groups, medical practitioners, law firms, energy companies, and financial service providers. Carter has extensive leadership experience in property management, asset management, leasing, acquisitions, and dispositions.
Carter holds a Bachelor of Arts degree in Political Science and Economics from the University of Kentucky and an MBA from Northern Kentucky University.
Carter lives in Pittsburgh, Pennsylvania, with his wife, Julie.