MOLLY J. ADERHOLT
Corporate Counsel, The Century Group                                                          Associate Broker, Century Realty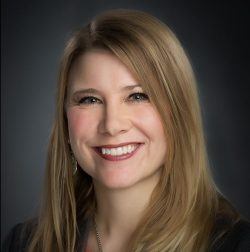 Molly J. Aderholt joined The Century Group in 2016, and focuses on real estate transactions and a wide variety of other legal matters.  Ms. Aderholt works directly with affiliated companies Century Realty, Century Equities, and Century Hospitality.  Previously, Ms. Aderholt spent nearly 11 years in private practice with a major regional law firm, Steptoe & Johnson PLLC.  Ms. Aderholt is a licensed real estate broker in West Virginia and is the associate broker for Century Realty.
Prior to joining The Century Group, Ms. Aderholt had a varied practice that involved both the courtroom and the closing table.  Ms. Aderholt initially specialized in general civil defense litigation, and subsequently focused her practice on real estate and energy title and transactions.   As a litigator, Ms. Aderholt primarily defended individuals and companies in matters involving personal injury, premises liability and professional liability.  As a real estate and energy attorney, Ms. Aderholt handled acquisitions of land and mineral interests on behalf of a Fortune 500 company, and assisted multiple energy companies in acquiring various interests, performing due diligence and conducting general land operations.
Ms. Aderholt graduated cum laude from Grove City College in Grove City, Pennsylvania, where she studied English Literature, Theology, and Philosophy.  She received her juris doctorate from the West Virginia University College of Law and is a member of the West Virginia State Bar and Pennsylvania State Bar.
Ms. Aderholt resides in Wheeling, West Virginia with her husband, John, and their three children. She is an active volunteer with Young Life, working directly with middle and high school students, facilitating the local middle school ministry, and sitting on the board of Young Life West Virginia.  Ms. Aderholt is also a member of the Board of Education for Ohio County Schools.