ADAM WEIDNER
Executive Vice President, Century Realty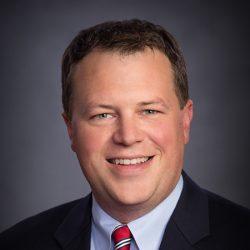 Adam Weidner joined Century Equities as Director of Real Estate Operations in 2014. His responsibilities include overseeing the leasing and management of Century's portfolio of assets as well as dedicating efforts to new development, acquisition, representation opportunities.
Mr. Weidner graduated from Butler University in Indianapolis, IN with a Bachelor of Business Administration, Marketing degree. Prior to joining Century Equities, Mr. Weidner was Vice President in the Baltimore office of CBRE, Inc. serving as a strategic advisor for tenants and institutional landlords, both locally and nationally, in the leasing and sale of their real estate portfolios since 2002. These responsibilities included site search, market analysis, lease/sale negotiations and financial analysis for his clients. Mr. Weidner was designated a
Costar Power Broker from 2005-2013 representing transactions completed in the Baltimore market and has counted numerous Fortune 500 companies as clients.
Mr. Weidner has represented the following clients:
Restoration Hardware
Prolongis
Fila USA, Inc.
IKEA
Rite Aid
Mercedes Benz-USA
Sherwin Williams
Uhaul
Pier 1 Imports
ABC Supply
The Gap, Inc.
JB Hunt
Frito Lay